The Answer is Blockbuster AllClear™
There are four parts to premature aging and unhealthy bodies.
1. Unhealthy inflammation
2. Fibrosis of all of the tissue
4. A weakening of the immune system.
BlockBuster is the key!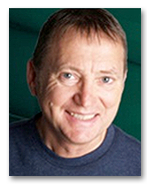 BlockBuster is, by any measure, the best and most powerful enzyme formula available, BUT we don't stand still where your health is concerned. We decided to make it even more powerful. BlockBuster is used by those who want the greatest help with their health.
The careful blend of powerful enzymes such as Serrapeptase, Nattokinase, Digestive Enzyme, antioxidants and proanthocyanidins such as Grape Seed Extract and Pycnogenol® – all with a long history of studies and a reputation for great effect – means this is perfect for those requiring the highest level of support for their health or just long term maintenance.
ROBERT REDFERN – Author, Nutritionist, Broadcaster
The Most Revolutionary Serrapeptase, Pycnogenol & Enzyme Formula.
Can It Get Any Better?
Super Safe to Use
In over 30 years of the ingredients being taken by millions throughout the world there have not been any reports of serious side effects or interactions with drugs. Obviously, there are always a few people who may have a reaction to something in the formula, but they should simply lower the dose, or stop it completely, to stop the effects.
Guaranteed Fast Results
No other enzyme formula compares to BlockBuster and many people will feel the benefits within days, or a few weeks. To speed this up it is simply a matter of increasing the dosage. The dose can be adjusted up or down, by the user, as necessary.
No numbness or tingling at all!!! Yippee!!!
I am not sure exactly what to call the condition or what caused it, probably some type of neuropathy, but my left foot and ankle were very tingly and becoming numb. I suffered from it for four or five months, I'm not exactly sure. My toes started tingling first, then the top of my foot and then my ankle. Gradually, they started to feel numb! At first I was taking sublingual B12, which didn't seem to do anything. I had heard about serrapeptase from the healthiertalk.com forum so I decided to try it. I used the BlockBuster AllClear, 3 capsules, three times a day. After using the BlockBuster All Clear for about two weeks, I noticed less tingling and numbness. After about a month my foot and ankle felt normal again. No numbness or tingling at all!!! Yippee!!! You cannot imagine how grateful I feel for your product. It is truly amazing! I was really terrified that I had some sort of peripheral neuropathy, or blood clot. I had trouble sleeping at night because of an uncomfortable feeling in my foot and worry! I was planning on making an appointment if your product didn't work! To my delight, it did work, and I will continue to take it daily for overall wellbeing, because it does so much more for the body than just cure a numb foot! My brother is taking it for his MS and inflammation from arthritis, Also, my mom is using it for her peripheral neuropathy, which has improved I might add. I highly recommend it! I no longer have sleepless nights caused from worry and pain. I should have emailed you sooner and thanked you for your product! I don't like thinking about what the outcome might have been if I hadn't tried the serrapeptase! Thank you so much for your fine products!
FIGHTS INFLAMATION
A major cause of ill-health
Reduces Liver Inflammation – Restoring its power to detoxify
Reduces Inflammation in Joints and Connective Tissue
Decreases Unhealthy Inflammation in the Penis
SUPPORTS AGING
Reduces breast cysts and fibrosis by removal of the fiber build-up
Reduces Fibromyalgia by reduction of fiber build-up
Reduces formation of scars and wrinkles
Reduces post-operative scars tissue
Reduces Pulmonary Fibrosis by removal fiber build-up
IMPROVES CIRCULATION
Improves blood flow and circulation by reducing unhealthy fibrin in arteries and veins
Improves health of the walls of the arteries
Improves Detoxification of the blood
STRENGTHENS IMMUNE SYSTEM
Lowers Viral loading
Improves condition of white blood cells
Improves absorption of nutrients
Why is

BlockBuster AllClear™

the Best in the World?
The amazing blend of powerful enzymes and super nutrients in

BlockBuster AllClear™

is the key to your success.
The ingredients in BlockBuster have been scientifically recognized for their amazing health benefits. We have carefully chosen the ingredients in BlockBuster for their proven effectiveness and purity to bring you good health, naturally. The following seventeen ingredients are listed showing their activity and where appropriate their weight in mg.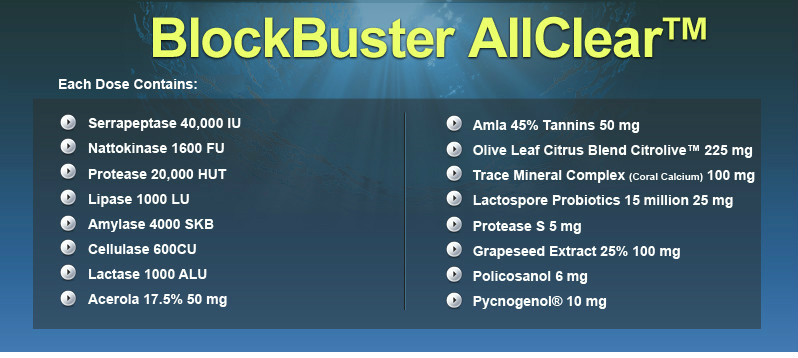 Many other manufacturers hide this information by claiming they have, 'Proprietary Blends', but we believe they are simply hiding the fact that their formulations are inferior to BlockBuster. With BlockBuster you know what you are getting and more to the point that you experience the benefits quickly.
Serrapeptase
The enzyme that earned the title, 'The Miracle Enzyme'. Its wide use throughout the past 30 years, 23 studies, successful use by doctors throughout the world, and its fantastic library of testimonials makes this the essential supplement to what you don't find in your everyday diet..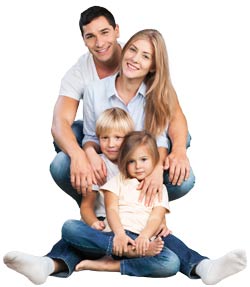 It clears out all of the inflammation and dead tissue. Histologic studies reveal powerful anti-inflammatory effects of this naturally occurring enzyme. Serrapeptase digests non-living tissue, blood clots, cysts, and arterial plaque. By helping to prevent and remove dead tissue and unhealthy inflammation, it allows the body's naturally healthy processes to function.
Healthy Inflammation
Healthy Digestive System
Healthy Arteries
Healthy Body
Healthy Lungs
Nattokinase
Is a potent fibrinolytic enzyme extracted and highly purified from a traditional Japanese food called Natto. Research has shown Nattokinase to support the body in breaking up and dissolving the unhealthy coagulation of blood and to support fibrinolytic activity.
Protease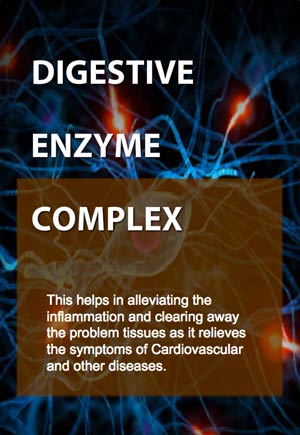 Protease is responsible for digesting proteins in your food, which is probably one of the most difficult substances to metabolize. Because of this, protease is considered to be one of the most important enzymes that we have. If the digestive process is incomplete, undigested protein can wind up in your circulatory system, as well as in other parts of your body.
Lipase
Lipase is an enzyme that digests lipids (fats). Lipase converts lipids such as triglycerides and diglycerides to glycerol and free fatty acids.
Amylase
Amylase is a digestive enzyme classified as a saccharidase (an enzyme that cleaves polysaccharides). It is mainly a constituent of pancreatic juice and saliva, needed for the breakdown of long-chain carbohydrates (such as starch) into smaller units. Amylase is also synthesized in the fruit of many plants during ripening, causing them to become sweeter. A high carbohydrate diet causes an imbalance of enzymes, causing an amylase deficiency.
Cellulase
Cellulase refers to a family of enzymes that act in concert to convert crystalline, amorphous, and chemically derived celluloses (fiber) quantitatively to glucose.
Lactase
Lactase. Lactose, which is milk sugar, is one of the three types of disaccharides that must be broken down by Lactase. Lactose helps the absorption of calcium. Lactose deficiency results in "lactose intolerance" in all dairy products and causes many discomforts.
Pycnogenol®
The extract has four basic properties – it's a powerful antioxidant, acts as a natural anti-inflammatory, selectively binds to collagen and elastin, and finally, it aids in the production of endothelial nitric oxide which helps to dilate blood vessels.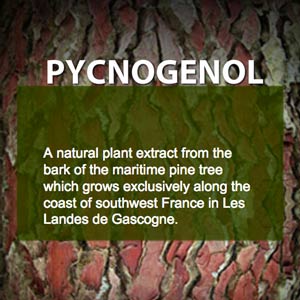 Published findings have demonstrated Pycnogenol's beneficial effects in:
Cardiovascular health
Osteoarthritis
Skincare
Cognitive function
Diabetes health
Inflammation
Sports nutrition
Asthma and allergy relief
Menstrual disorders, among others

Blockbuster AllClear™

is a dietary supplement that is intended to complement your healthy lifestyle and your healthy choices.

This fabulous effective formula provides the perfect matrix of enzymes and antioxidants combined with enteric coated serrapeptase for the best absorption.
Improves absorbance of Nutrients
Kill unfriendly germs and parasites
Produce natural immune enhancers
Synthesize B vitamins and help them to be absorbed.
Lowers Cholesterol
Joint Mobility
Cardio Vascular Health
All-around Health
Improve Enzyme Activity
Improve Digestive Tract Health
Keep Intestines clean
Frequently Asked Questions
Q: How safe is BlockBuster?
A: BlockBuster is made with all-natural ingredients and no harmful fillers, or chemicals; it is safe to take on a regular and even extended basis. As always, consult your health practitioner if you have a concern.
Q: Can I take BlockBuster with my current medication(s)?
A: The Office of Dietary Supplements, Food And Drug Administration, suggests you "check with your health care providers before taking a supplement, especially when combining or substituting them with other foods or medicine." If they are not sure of the facts they can check with us for confirmation.
Q: Do I need a prescription to buy BlockBuster?
A: No, BlockBuster® is classified as a dietary food supplement and therefore does not require a prescription.
Q: Can I take BlockBuster when I am pregnant?
A: Pregnant or nursing women should not take any nutritional supplements unless approved by a qualified health practitioner. If they are not sure of the facts they can check with us for confirmation.
Q: Is BlockBuster approved by the FDA?
A: The FDA oversees all food and drug products. Since BlockBuster is a natural product; it falls under the scope of the FDA. In 1994, the FDA set up guidelines for dietary supplements, and then created the Dietary Supplement Health Education Act (DSHEA). Good Health naturally™ follows all of DSHEA's guidelines. In addition, Good Health Naturally™ only uses FDA-registered facilities. All our products are manufactured under current GMP standards as defined by the FDA to guarantee the highest degree of consistency, reliability, and potency.
Q: Why should I try BlockBuster?
A: We cannot make claims for any particular disease but you should try BlockBuster if you want natural relief from any condition and we know of no condition that you will not feel a benefit.
Q: How often do I take BlockBuster?
A: Take as directed on the label. Many individuals may opt to increase their intake depending on their health challenges. Consult your health practitioner if you have any concerns.
Q: Can I get BlockBuster covered by my health insurance?
A: Considering that we believe that BlockBuster is the best Health Aid available we think it should but we do not have that information. Please contact your health insurance provider.
Q: Am I guaranteed the same results as expressed in the success stories?
A: Because no two individuals are alike and positive results are likely, individual results may vary. Experience BlockBuster for yourself . . . today. The benefits of BlockBuster are not meant to be confused with measurable accuracy. BlockBuster™ is a dietary supplement that is intended to complement your healthy lifestyle and your healthy choices. We will continue to support your commitment to your healthy life.
Q: Where do the BlockBuster success stories come from?
A: All the Good Health Naturally™ success stories are from our existing customers who experienced results with BlockBuster and are happy to share those results. If you would like to share your results, please look for the "Testimonial" option in the News tab at the top bar of this site!